"Because powerful stories can inspire people to take action", that is what our founder Isaac Somto says when he is asked on why he started Frontline Voices, but Isaac Somto didn't know he will meet Noreen Asekenye, a young changemaker in Uganda who also believes in that and leverages the power of stories to drive change and impact in her community and beyond.
Noreen Asekenye is passionate about telling people's stories to influence change. She is the founder and team leader of Tell a Story Foundation Uganda, a non-profit organization that is using stories to connect lives and drive social impact. 
She is greatly inspired by love and purpose. She believes that love is pivotal in all things. "It is not an ingredient for me, it is something I am born with. It is my driving engine." She says as she speaks of love being her inspiration
"Each morning, I wake up with the drive to extend this love to people that the world would call unworthy, I want them to see that they matter, their stories matter and someone cares about them. I want to live for something beyond me." She concludes
Tell a Story Foundation Uganda, the organization Noreen uses to drive change and impact began in 2018 with an amazing group of street children. They initiated reading, writing and art classes as tools to enable the street children to tell their stories. Later Nights and Stories which is a bon-fire event was birthed. On these nights people sit around fireplaces to tell their stories, as they sip a cup of African tea and listen to live music. 
The Later Nights and Stories event brings people together, fostering unity in the community. "This event reminds us so much of our roots in storytelling as relieved by our forefathers." Noreen added as an added advantage of the event.
Through using stories to get help, little girls Bena and Hajjarah are in school as a result of the Watch and Dine for Bena, Hajjarah in School fundraising campaigns. A school structure at the Dorna Center for autism has been renovated because of a charity walk for education.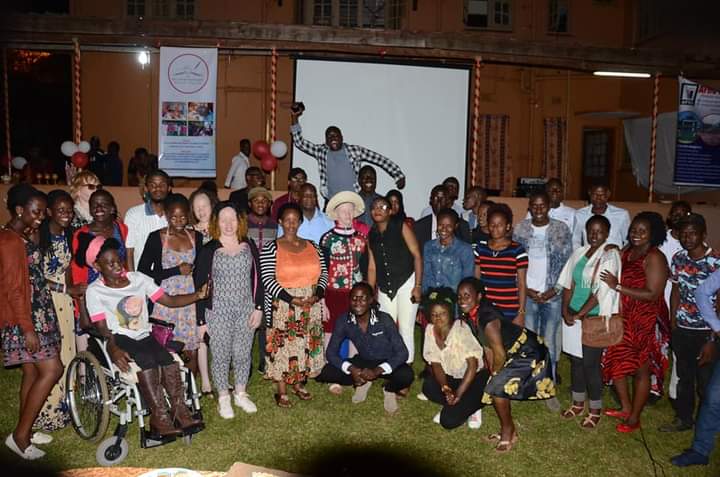 When the pandemic broke out Tell a Story Foundation ran a series of lock down stories to encourage each other emotionally, they carried out the kaccupa campaign literally known as a bottle campaign in Kiwanga, a community located in Namanve, Central Uganda to encourage the masses to wash their hands at all times. Tell a Story Foundation also launched a T-shirt Fundraiser under the theme "Together for Good" to provide income relief through creating business startups for vulnerable families that were struggling to meet their basic needs. Tell a Story Foundation efforts to support communities during a time as Covid-19 was also featured by the U.S Mission to Africa.
Imaginact asked Noreen to share some words for young changemakers and she shared these awesome words with us: "To the young leaders out there, you have a responsibility to make the world a better place to live in.
I believe that we meet people in our walks of life to better them. To do this, you need to start from where you are, with what you have and what you can do.
The world is not asking for excuses but for results. You must be willing and available to step out and start, I started Tell a Story Foundation Uganda with zero Shillings, but I had the idea, it was my capital, a number of young people from different parts of the world are really doing amazing things for humanity, be humble to learn from their stories. If someone out there is creating impact, then you can do it too, connect to their story and find out how they are doing it."
"I must say I am completely sold out to charity work." An answer given to us by Noreen when we asked what she did aside using stories to connect lives and impact them. However, she also let us know that she loves writing and she writes children's books. She also started a small growing juice business a couple of months ago.
Follow and support Tell a Story Foundation Uganda on Facebook.