We Are Changing The World One Action At A Time
"Thoughts Do More. Words Do Much. Actions Do Much More."
Imaginact is a not-for-profit organization taking, empowering, amplifying and inspiring actions for positive change and impact. Imaginact is changing the way people see issues and their solutions.
We are a non-sectarian, non-governmental and non-partisan organization advocating for people to do more than imagine solutions to problems but take action(s) to solve them. "Imaginact" is a portmanteau of "Imagine" and "Act". Imaginact as a word simply means: do more than imagine; take action. Imaginact is a creative way of saying take action.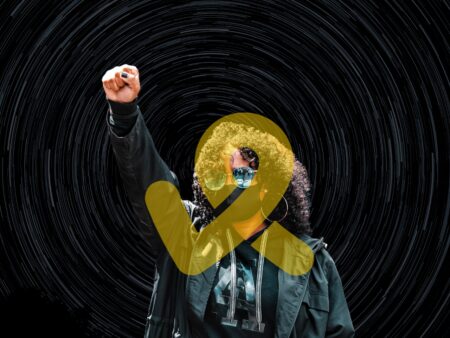 To take, empower, inspire and amplify actions that drive positive change and impact so that we can make the world a better place.
Identify issues that affect people and the society then take actions to solve them.
Run and manage programs that drive positive change and impact.
Empower and amplify positive actions so as to inspire more actions.
Partner (with NGOs, businesses, government agencies, etc) to create positive impact in various sectors one action at a time.
Imaginact execute actions online and offline that reach the grassroots of communities so as to inspire necessary actions for social change. We take actions that deal with key social issues like gender equality, civic engagement, health and more. Our target (but not limited to) audience are young people so we use purpose driven media to attract our targeted audience.
We started in October 2018 as a movement initiated by then 15 year old Isaac Somto with fellow young and budding Nigerian writers (Lucky Ebere, Abdulwahab Ashimi, Joy Okwori, Somtochukwu Daniel, Chijoke Goodness, David Lein Victor and Solumtochukwu Ella) to promote young African writers and their stories by amplifying them and getting them easy publishing. This movement was known as "The Isaac Somto Foundation " and it saw the publishing of 100+ writers for free and giving out of over 200+ free book and poem covers in 2018 and early 2019.
Late 2019, Isaac Somto wanted the movement to take actions that drive positive impact and to be more than promoting African stories and writers. So, a program was created for that purpose and more. This program is a platform called African Writers Hq. After creating that program, we went on a rebranding, changing our name from "The Isaac Somto Foundation" to "Imaginact" due to the fact that Imaginact conveys the ideology of the organisation better and Isaac, being introverted wanted his name removed.
The inspiration for "imaginact", a play on the words "imagine" and "act" came from John Lennon's 1971 peace themed song called "Imagine". The song urges people to imagine a better world. Imaginact urges people to do more than imagine peace and a better world; take actions to create a better world.
Our logo inspiration
Designed by our founder, Isaac somto, our logo is an awareness ribbon forming a person raising right hand fist inside a circle. The circle represents  the sun, the inspiration for using a sun in our logo comes from Wyclef Jean's song released in 2005, Million Voices. In million voices (a song calling for unity after the Rwandan Genocide), you hear the African children choir sing:
Ni dyar'izuba, Rizagaruka, Hejuru yacu
Ni nduzaricyeza ricyeza
Which when translated to English means:
When will the sun return above us?
Who will reveal it once again to us?
We believe we are revealing that sun to the world.
Since 2018, we've been taking, empowering, amplifying and inspiring actions that drive positive change and impact. Don't forget to HELP Imaginact be the Sun.
Partners, supporters and press